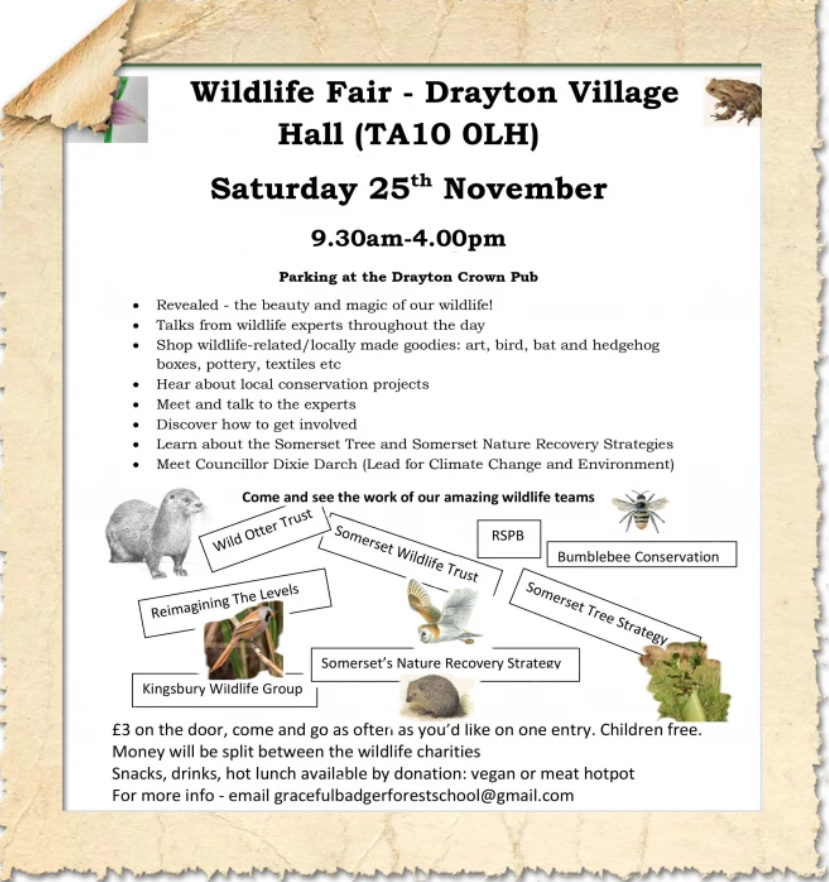 Come and discover our natural world through conservation experts' talks, slide shows and displays about local wildlife and conservation.
UKWOT Team Members Bethanie Hackett and Marie will be giving a presentation about otters and their conservation between 9.45-10.30am.
All welcome: £3 on the door, children free, proceeds to the wildlife charities. Come and go as often as you like.
Locally made/sustainable gifts: pottery, textiles, art, bird, bat and hedgehog boxes, etc.
Drinks, snacks and hot lunch available – donations please.