Each time we rehabilitate an orphaned cub, it costs in the region of £3,000 per animal from point of care to release back into the wild. We rely completely on donations and fundraising, so if you feel you're able to help us continue this valuable work with an iconic species, we would really appreciate your support.  
We are always looking for people to get involved with fundraising for us, download our fundraising pack below for more information or email our fundraising team on ukwotfundraising@gmail.com 
Nicky Jenner – Online Editor / Communications Officer
Nicky is an experienced science writer, editor and author with a love of British wildlife, especially otters! She has worked with various animal and conservation charities alongside UKWOT including the IUCN, WCN, and FFI, taken courses in wildlife rescue, rehab, casualty assessment, and first aid, and has a PgDip in Biodiversity, Wildlife and Ecosystem Health.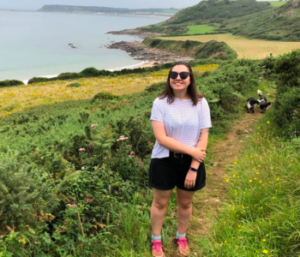 Summer Hales – Online Editor / Communications Officer And Fundraising Officer
Summer is an Zoo Keeper who has worked with a wide variety of species in zoos and rescue centres. She has a passion for rescuing and rehabilitating animals, having worked in Spain with rescued primates. Summer has experience running social media channels for charities and zoos, so jumped on board to run our social media accounts. She is also a part of our fundraising team.
Nicky and Summer deal with our online, social media, email and communications content – please direct media/comms/collaboration queries to them by emailing ukwotfundraising@gmail.com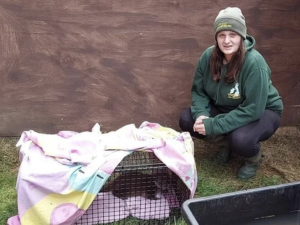 Abbie Montgomery – Fundraising Officer
Abbie comes to us with great experience from previously working with the Durrell Trust. Now an Ecologist, Abbie shares her passion and knowledge with UKWOT and is a valued member of our fundraising team.