Dave Webb – Founder, Chair, And Registered Trustee
Dave has been a wildlife conservationist for over 40 years, with a keen interest in wildlife photography and a specialism in deer species and otters. He sits on the board of the otter welfare advisory group, is a senior board member and fishery advisor for the otter predation & advisory group, and is a full member of the IUCN otter specialist group. He has written a book, appeared on TV, and featured on Countryfile in connection with the recent humane trapping licence issued from Natural England: a ground-breaking step forward that will change the face of otter conservation as we know it, and one that Dave played a hugely important role in securing. His passion is unrivalled – and this is obvious in the many presentations he does about otters!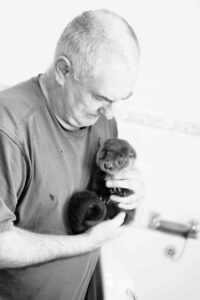 Colin Anderson – Finance Officer And Registered Trustee
Colin has a wealth of financial experience, and is perfect for the crucial role of UKWOT finance officer. He has a keen interest in walking, nature, and all things wildlife, and assists with presentations and events when required. Colin volunteers his time to help others with financial aspects of their charities, and is a core member of the team.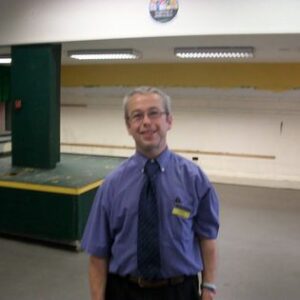 Colin Seddon – Director Of Otter Welfare And Rehabilitation
Colin has worked with wildlife casualties for over 35 years, and has designed and managed some of the largest wildlife rehabilitation centres in the UK. He has a particular interest in the Eurasian otter both in the wild and in captivity, and has directly worked with and rehabilitated over 150 Eurasian otters throughout the UK. He is a full member of the IUCN Otter Specialist Group and advises wildlife rescue centres both nationally and internationally on all issues relating to otters (particularly their welfare, rearing, rehabilitation and release back to the wild).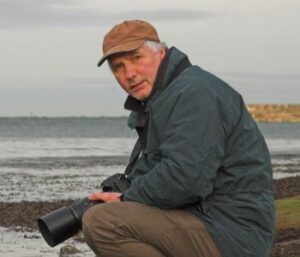 Paul Turton – Conservation Officer
Well-known in the wildlife world and with a wealth of valuable conservation knowledge and experience, Paul joins us as Conservation Officer. Paul's interest in otters started 7 or 8 years ago when he began photographing them on the River Stour, and has continued ever since.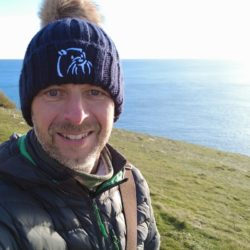 Romain Pizzi
Romain Pizzi is a world leading veterinary surgeon responsible for many pioneering methods on rare species such as Brown Bears & Pangolins. He is, without doubt the leading authority on the Eurasian otter and as such, we welcome him to our family as our Veterinary Advisor. Romain's passion, knowledge and enthusiasm is second to none and he is a very valuable member of UKWOT.